Frequently Asked Questions
How large are the parents?
Our Golden retriever and labrador retriever males are in the 80-95 lbs range, while our females range from 55 to 75 lbs. Our poodle male (golden-doodles & labra-doodles) weighs 60 lbs. While there is no way to pin point exactly how big your puppy will be as an adult, these weights will help make an educated guess.
What are they eating?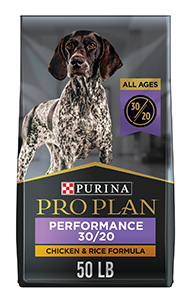 Our puppies eat Purina Pro Plan Sport 30/20, designed with maximum health and well being in mind. Upon purchase you will receive a small bag of food to mix with whatever you decide to feed them long term. This helps ease the stress from changing their diet.
Are they easy to potty train?
The answer is YES! While this step requires some knowledge and dedication, our puppies are super intelligent and trainable. One customer remarked "My golden retriever has less accidents after 2 weeks of training than my previous dog after a year!".
Will my golden-doodle be hypoallergenic?
The golden-doodles and labra-doodles typically have one of three different hair types; poodle coat (hypoallergenic), mixed coat (minimal shedding), regular coat. A good rule of thumb is the more curls a puppy has, the less it will shed.
How long should I wait before taking my puppy out?
We recommend that you keep your new puppy away from areas with a lot of pet traffic until he or she is at least six to eight months old. Puppies younger than this have relatively weak immunity and can pick up germs and viruses easier than adults, even when vaccinated. However, it is great if you have an older pet at home. It is the unvaccinated and neglected pets you have to worry about.
How often should Golden Retrievers be groomed?
Golden Retrievers have a double coat requiring some brushing throughout each week. A thorough bathing schedule of every 6 to 8 weeks is recommended.
How often should Goldendoodles be groomed?
Goldendoodles are known for their beautiful thick coat that requires brushing several times a week. Once a puppy reaches 5-7 months of age, their curly adult coat will start replacing the fluffy puppy coat. Bathing is recommended once a month.
Free Online Puppy Training
We know adding a new puppy to the family can be stressful, that's why we strongly encourage you to check out and participate in online training classes. We've found an amazing online class that offers a basic class FREE of charge, and steeply discounted rates for master classes. The classes are taught by Dr. Alexa Diez, one of the top service dog trainers in the U.S. and Eric Presnall, host of the hit Animal Planet TV show "Who Let the Dogs Out". Together they put on a great course, and I highly encourage you to sign up and listen to it at your convenience. Click here and let's get your puppy off to a great start.