Hamptonville, North Carolina Better Goldens = Better Families
Cute & Cuddly Companions
AKC Golden Retrievers, AKC Labrador Retrievers, CKC Golden-Doodles, CKC Labra-Doodles.
Available Puppies
Reserve a Puppy
About Us
We are happy to be able to say all our parent dogs have been tested for and cleared over 200 breed specific genetic issues. Visit Embarkvet.com for more info.
Our goal as a family is to provide you and your family with as healthy and happy a puppy as possible. To ensure this we follow a strict vaccination and de-worming schedule, plus each puppy receives physical exam at a certified DVM's practice. This exam, backed by our one year health guarantee, provides you with the confidence of quality and the assurance of a healthy puppy you deserve.
We are all animal lovers and have several horses and ponies but, the puppies are definitely everyone's favorite pet as they are so cute and cuddly you can't help but fall in love with each and everyone of them. We play with our puppies regularly and they enjoy romping around our lawn and across the vast, wide open country side. They are well socialized with people of all ages and other pets.
Our Unique Purchase Plan
Most breeders require a deposit before you can see the puppies. You pay for the puppy. You meet the puppy. You decide whether or not you like the puppy.
At Cute & Cuddly Companions you and your family can come out and socialize with the litter; no deposit required. Not sure if the kids are ready? What to make sure your older pet approves? Come and let's find out. Choose the puppy that wins your heart and complements you; then, purchase with the confidence of the right fit you deserve. The right puppy + the right home = mission accomplished! Call to schedule your free visit today!
How large are the parents?
Our Golden retriever and labrador retriever males are in the 80-95 lbs range, while our females range from 55 to 75 lbs. Our poodle male (golden-doodles & labra-doodles) weighs 60 lbs. While there is no way to pin point exactly how big your puppy will be as an adult, these weights will help make an educated guess.
Are they easy to potty train?
The answer is YES! While this step requires some knowledge and dedication, our puppies are super intelligent and trainable. One customer remarked "My golden retriever has less accidents after 2 weeks of training than my previous dog after a year!".
What are they eating?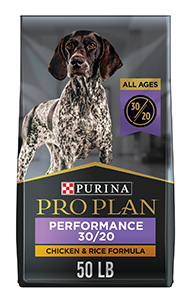 Our puppies eat Purina Pro Plan Sport 30/20, designed with maximum health and well being in mind. Upon purchase you will receive a small bag of food to mix with whatever you decide to feed them long term. This helps ease the stress from changing their diet.
Will my golden-doodle be hypoallergenic?
The golden-doodles and labra-doodles typically have one of three different hair types; poodle coat (hypoallergenic), mixed coat (minimal shedding), regular coat. A good rule of thumb is the more curls a puppy has, the less it will shed.
How long should I wait before taking my puppy out?
We recommend that you keep your new puppy away from areas with a lot of pet traffic until he or she is at least six to eight months old. Puppies younger than this have relatively weak immunity and can pick up germs and viruses easier than adults, even when vaccinated. However, it is great if you have an older pet at home. It is the unvaccinated and neglected pets you have to worry about.
Choose Your Puppy
Choose a puppy online, or call to schedule a visit.
Reserve Your Puppy
Call to schedule a visit in person, or place a deposit online.
Take Your Puppy Home
Call to schedule a pickup date and come get your new puppy.